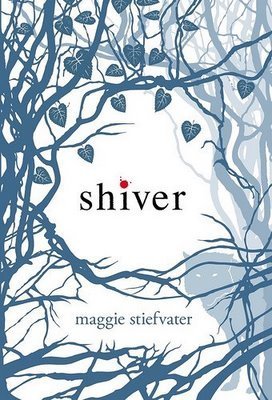 Shiver

by Maggie Stiefvater
Series: Wolves of Mercy Falls #1
Published by Scholastic on August 1, 2009
Genres: Paranormal
Pages: 390
Format: Hardcover
Source: Publisher
Buy on Amazon
Goodreads


For years, Grace has watched the wolves in the woods behind her house. One yellow-eyed wolf—her wolf—is a chilling presence she can't seem to live without.

Meanwhile, Sam has lived two lives: In winter, the frozen woods, the protection of the pack, and the silent company of a fearless girl. In summer, a few precious months of being human… until the cold makes him shift back again.

Now, Grace meets a yellow-eyed boy whose familiarity takes her breath away. It's her wolf. It has to be. But as winter nears, Sam must fight to stay human—or risk losing himself, and Grace, forever.
Grace's friends and family have never truly understood her. They can't understand the feelings she has for the wolves that live in the woods behind her house, especially not the connection she has for one wolf in particular–her wolf.
Her friends believe she is too caught up in the wolves behind her house and not enough in the people in her school. She just doesn't seem to understand that she should be associating with humans and not animals. What she doesn't know is that the wolves are human, at least for part of the year.
When things start to go bad and the wolves seem to be in danger, Sam shows up and Grace immediately knows who he is. What she doesn't know is how it works and how long he will remain human, and with her.
Can Grace and Sam find a way to be together, forever and always? Can the wolves find a way to let Sam go or will they try to stop his relationship, in any way they can?
OMG, this is just an amazing book! One of the best books I have read in a while and I was just shocked at how much this book enthralled me. I couldn't put it down and now that it's over I just want more. It is just that kind of book.
Shiver was just the perfect beginning to what I expect will be one of the best trilogies I will ever read. Sam and Grace were just such great, lovable characters. I am also more than willing to admit that I would love a Sam of my own. He just seems so sweet and perfect. I honestly can't think of one bad thing to say about Shiver. It made me laugh, cry, and hold my breath till I knew what would happen. The only thing I can't think that made me mad was that it ended and I have to wait a whole year for the next book.
I am terribly sad to say that I have never read anything by Maggie Stiefvater before this but I am extremely happy to say that I plan on remedying that very soon. Shiver was an amazingly well-written book that I plan on re-reading many times over the years. I can't wait for the sequel, Linger and I plan on reading her other YA book, Lament, as soon as I can. If you haven't read anything by Maggie Stiefvater yet, what are you waiting for? Run, don't walk, to the nearest bookstore, library, or a friend's bookshelf until you find one of her books!
Similar books:
Twilight by Stephenie Meyer
Blood and Chocolate by Annette Curtis Klause