I am so excited to be part of the blog tour for Courtney C. Stevens' sophomore novel, The Lies About Truth, hosted by The Irish Banana Review.  I just recently reviewed it and you should probably check out my review sometime.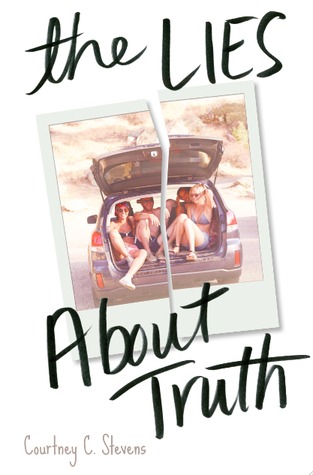 Sadie Kingston, is a girl living in the aftermath. A year after surviving a car accident that killed her friend Trent and left her body and face scarred, she can't move forward. The only person who seems to understand her is Trent's brother, Max.
As Sadie begins to fall for Max, she's unsure if she is truly healed enough to be with him — even if Max is able to look at her scars and not shy away. But when the truth about the accident and subsequent events comes to light, Sadie has to decide if she can embrace the future or if she'll always be trapped in the past.

Amazon | Barnes & Noble | IndieBound | The Book Depository | Goodreads
Q&A with Courtney C. Stevens
What inspired you to write The Lies About Truth?
It was the merging of two things: a memory from the past and a feeling from the present.
When I was in high school, I had a group of friends from a few counties over. When I met them, they had just been through an unspeakably hard time. In 1993, seven boys died in a car accident that happened between school and work. Their car struck another car and injured the driver. My friend was dating the driver. Her father drove the other car in the accident.
I never forgot the terrible position she was in: to grieve the boy she loved and to be grateful that her father lived. Two side-by-side emotions at war.
That incident was the spark for this book about a group of friends who have a car accident with each other. However, the character of Sadie Kingston and her internal struggle came from me. While I've never been through the windshield of a Yaris, I have felt like the scars in my life (the things I perceive to be shameful) are the things that everyone sees first.
What has been your experience going from a debut author to your second book? Did your writing style change in any way after getting published?
It took thirty years to write my first book and three months to type it out.
It took two years to write my second book, and two years to type it again and again until I got it right.
I'm not sure which was faster.
Sophomore books are different for most authors. There's an expectation and a readership that didn't exist while writing a debut. But on the whole, I believe in writing for myself first. A book has to belong in my heart and soul before it can ever belong to a reader. It took a grace period to remind myself of that fact when I wrote The Lies About Truth. I don't think my writing style changed, but I hope I am constantly improving my craft.
One stretch for me in The Lies About Truth was to have more main characters on the stage at the same time. Faking Normal has one on one conversation, where The Lies About Truth often has four people in conversation, or four main characters. That was a learning curve.
What is the book you would write if you had free rein to write about absolutely anything and know it would be published?
I plan to write magical realism after I finish my current contract. I have a heart for strange things, and I hope I get to share it at some point.
About the Author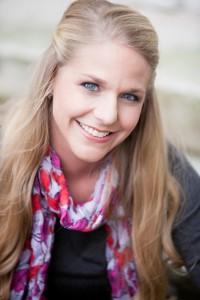 Courtney C. Stevens grew up in Kentucky and lives in Nashville, Tennessee. She is an adjunct professor and a former youth minister. Her other skills include playing hide-and-seek, climbing trees, and being an Olympic torch bearer. She is also the author of Faking Normal, which Kirkus Reviews called "a story that resonates" and Publishers Weekly called a "rich debut," as well as the e-novellaThe Blue-Haired Boy.
Make sure to check out the rest of the tour!
Week 1:
Week 2:
Giveaway
Enter to win 1 of 3 copies of The Lies About Truth