I haven't been doing Stacking the Shelves posts anymore (I can't keep up with all the books) but I do still want to share some of the books that have been added to my shelves lately.  This is my way of picking a few and letting you guys know what you should be on the lookout for!
Raw Blue by Kirsy Eagar
I've had this book on my wishlist for years but since it's only published in Australia, it's been a bit out of my price range.  Willa from Willa's Ramblings was so kind as to send me her copy that she no longer needed.  I've heard it's extremely emotional and amazingly written so I'm eager to check it out.
Julia Vanishes by Catherine Egan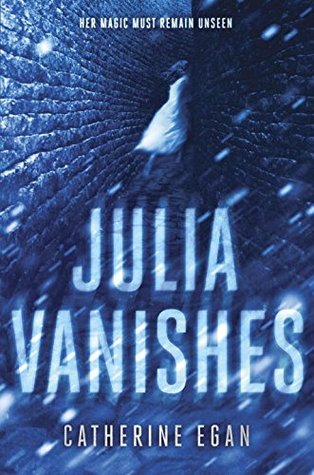 This book holds some serious promise.  It's got magic.  It's about a girl who can appear invisible (kind of).  And the girl just happens to be a thief and a spy.  How awesome does that sound?
Labyrinth Lost by Zoraida Cordova
Look at that cover!  It's absolutely stunning.  I'm really hoping it hints at what's between the pages.  This one has been described as a mix of Beautiful Creatures and Daughter of Smoke and Bone so I'm sold.
This Savage Song by Victoria Schwab
A new book from Victoria Schwab?  Who wouldn't be excited if this showed up on their doorstep?  I've already been hearing fabulous things about it so I hope to make time for it very soon.  The setting is compared to Gotham and it's full of monsters.  Sounds pretty exciting to me.
What The Dead Want by Norah Olson

The cover and title definitely intrigue me with this one.  It's about a girl whose mom goes missing and years later her daughter discovers that it might have something to do with a crumbling Civil War era mansion that she has inherited.  It's full of secrets about violence and racism and seems like it could be really creepy.
Are any of these on your TBR?  Which one are you most excited for?