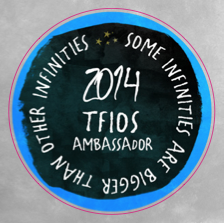 The Fault In Our Stars is coming to Blu Ray and DVD on September 16th.  As part of The Fault In Our Stars Ambassador program I helped come up with a list of the top moments from the film that I would love to relive.  Check it out!
Have you read the book or seen the movie?! What are your favorite moments that you would like to relive? Comment with your favorites and you will be entered to win a copy of TFIOS. 
Giveaway time!
One winner will receive a Little Infinities Extended Edition Blu-ray of The Fault In Our Stars!
Giveaway is open to US/CA residents only.