Wicked Like a Wildfire
by
Lana Popović
Series:
Hibiscus Daughter #1
Published by
Katherine Tegen Books
on August 15, 2017
Genres:
Fantasy
Pages:
405
Format:
Paperback
Source:
Publisher
Goodreads
All the women in Iris and Malina's family have the unique magical ability or "gleam" to manipulate beauty. Iris sees flowers as fractals and turns her kaleidoscope visions into glasswork, while Malina interprets moods as music. But their mother has strict rules to keep their gifts a secret, even in their secluded sea-side town. Iris and Malina are not allowed to share their magic with anyone, and above all, they are forbidden from falling in love.

But when their mother is mysteriously attacked, the sisters will have to unearth the truth behind the quiet lives their mother has built for them. They will discover a wicked curse that haunts their family line—but will they find that the very magic that bonds them together is destined to tear them apart forever?
my thoughts:
I'm genuinely a little stumped when it comes to putting my thoughts into words for this one.  I liked it well enough to finish it but I don't really know what it was about it that made me decide not to set it aside.
Wicked Like a Wildfire tells the story of two sisters, Iris and Malina.  The two of them are magically gifted, able to manipulate beauty in unique ways.  Malina is able to use her voice and Iris has a talent for seeing the world in fractals and shaping those fractals into items.  Both of them have been taught by their mother to hide their gifts from the world and to never fall in love.  Needless to say, both Malina and Iris struggle with these edicts.  They both know very little about their own history so they don't know the risks until it's too late.  When their mother is attacked and hanging in the balance of life and death, it's up to them to uncover their history and find out what exactly their future holds.
I don't know how this book could have such a gorgeous setting and a beautiful style of writing and yet still fall so flat.  The plot never seemed to go anywhere.  There was so much build up and so little action.  I truly believe most readers would get bored with this book unless they are looking for something specifically slow moving and writing driven.
Lana Popovic's writing is stunning, I have to give her that.  She painted so many gorgeous images in my mind throughout the course of Wicked Like a Wildfire.  Having never been to any of the places described, I never thought I would be able to imagine them quite as clearly as I did.  And let me tell you, Montenegro has never been at the top of my list of places to travel but it's moved up there now.  There is no way to read Wicked Like a Wildfire and not be completely enchanted with the setting.
As for Iris and Malina, they became a little easier for me to like closer to the end of the book.  I had trouble connecting with them and their characters came across a little flat for the first half of the book.  They both had so many secrets that they were hiding from the world and each other that it felt hard to really know them.  As things started to unravel and those secrets started to be revealed, I finally felt like I was seeing the true nature of the sisters.
Overall, Wicked Like a Wildfire is one of those books that is going to appeal to a certain set of readers but not the general population.  I'm intrigued enough to finish the duology but I will be setting the bar a little lower for the sequel, Fierce Like a Firestorm.
"[She] had sounded like the rain. Sometimes storms, sometimes light patters, sometimes the sweet, lashing gales after a long drought. Sometimes even the kind that came with rainbows. The kind you wanted to feel on your face while you held the rest of your body underwater in the summer sea.

Rain could be so warm. No one ever really talked about that."

-Lana Popvic, Wicked Like a Wildfire
what others are saying about Wicked Like a Wildfire:
Elitist Book Reviews' review: "It's a book about what beauty means and who's meant to witness it, but at the same time it's about the sacrifices family will make to save their loved ones from suffering."
The Bibliophile Girl's review: "Overall – and I really am getting tired of saying this about overhyped books – it had a brilliant concept, but there was just poor execution of it."
if you liked Wicked Like a Wildfire, you might also like: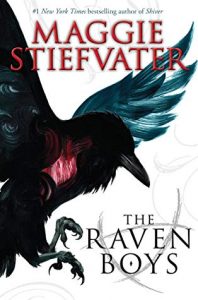 Have you read Wicked Like a Wildfire?  If so, what did you think?