Dark Breaks the Dawn
by
Sara B. Larson
Series:
Dark Breaks the Dawn #1
Published by
Scholastic Press
on May 30th 2017
Genres:
Fantasy
Pages:
320
Format:
eARC
Source:
Edelweiss
Buy on Amazon
Goodreads
On her eighteenth birthday, Princess Evelayn of Eadrolan, the Light Kingdom, can finally access the full range of her magical powers. The light looks brighter, the air is sharper, and the energy she can draw when fighting feels almost limitless.

But while her mother, the queen, remains busy at the war front, in the Dark Kingdom of Dorjhalon, the corrupt king is plotting. King Bain wants control of both kingdoms, and his plan will fling Evelayn onto the throne much sooner than she expected.

In order to defeat Bain and his sons, Evelayn will quickly have to come into her ability to shapeshift, and rely on the alluring Lord Tanvir. But not everyone is what they seem, and the balance between the Light and Dark comes at a steep price.
my thoughts:
Dark Breaks the Dawn was my first foray into Sara B. Larson's books.  While I can definitely admit that it had it's moments, I wasn't overly impressed by it.  I know very little about the Swan Lake story so I have no idea how true it stayed to that or how much of a spin Sara B. Larson gave it, but what I found so disappointing was that it just couldn't hold my attention.
For such a short book, it took quite some time for me to read it.  There seems to be very little plot for the greater portion of the book and when things finally do come to a head at the end of the story, things moved so fast I felt like I couldn't keep up.
And while I liked the characters, there wasn't enough development to any of them for me to feel much for them.  There were family relationships and friendships and even romantic relationships that should have made me feel something but they didn't.  There were so many opportunities for me to really get invested in the stories of the characters but it just didn't work for me.  The only time I felt anything for any of the characters was at the end of the book.
To be honest about that, the ending was great.  It really took things and turned them around completely.  I had some predictions about what was going to happen but Sara B Larson ended up taking my by surprise.  She set things up for the next (and final) book and there won't be a single reader out there who isn't dying to read book two when they reach the last page of this one.
Overall, I'm a little torn on whether or not to recommend this one.  I kinda want to save my judgement until I read the next book because that'll really be the deciding factor on whether or not this duology is worth the time.  However, since I know that is no help at the moment, I'd say pick this one up if you know this author already but if not, maybe give her other books a try.
what others are saying about Dark Breaks the Dawn:
The Story Sanctuary's review: "Dark Breaks the Dawn earns 4 out of 5 stars in my opinion, and is perfect for fans of high fantasy in the vein of Tolkien."
All Characters Wanted's review: "For a series set in a world filled with magic, it's surprising how boring and forgettable the story and characters ended up being."
if you liked Dark Breaks the Dawn, you might also like: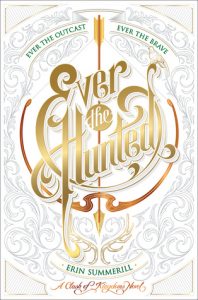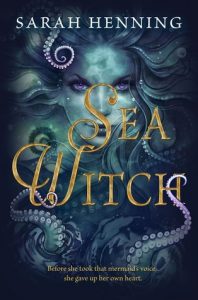 Save this review for later!
Tell me in the comments, what are some of your favorite retellings?