Hitting Shelves Today is a feature on Kait Rose, highlighting new book releases for the week.
*Amazon links are affiliates links*
A Bad Day For Sunshine (Sunshine Vicram #1) by Darynda Jones
Sheriff Sunshine Vicram finds her cup o' joe more than half full when the small village of Del Sol, New Mexico, becomes the center of national attention for a kidnapper on the loose.

Del Sol, New Mexico is known for three things: its fry-an-egg-on-the-cement summers, its strong cups of coffee—and a nationwide manhunt? Del Sol native Sunshine Vicram has returned to town as the elected sheriff–an election her adorably meddlesome parents entered her in–and she expects her biggest crime wave to involve an elderly flasher named Doug. But a teenage girl is missing, a kidnapper is on the loose, and all of it's reminding Sunny why she left Del Sol in the first place. Add to that trouble at her daughter's new school and a kidnapped prized rooster named Puff Daddy, and Sunshine has her hands full.

Enter sexy almost-old-flame Levi Ravinder and a hunky US Marshall, both elevens on a scale of one to blazing inferno, and the normally savvy sheriff is quickly in over her head. Now it's up to Sunshine to juggle a few good hunky men, a not-so-nice kidnapping miscreant, and Doug the ever-pesky flasher. And they said coming home would be drama-free.
A Werewolf in Riverdale (Archie Horror #1) by Caleb Roehrig
Who is the Riverdale Ripper? And why is Jughead waking up covered in blood?

Based on the original Archie Comics characters!
Everyone knows the characters from Riverdale: popular Archie Andrews, girl-next-door Betty Cooper, angsty Jughead Jones, and the sophisticated Veronica Lodge. But this is not the Riverdale you know and love. Something twisted has awoken in the town with pep. Inspired by the iconic Archie Horror comics, this reimagined universe takes the grittiness of the TV show and adds a paranormal twist.

Someone is killing the citizens of Riverdale. And after a bloody full moon, Jughead realizes he is the killer! Jughead is a werewolf. Can he keep this secret from his friends — including werewolf-hunting Betty Cooper? Jughead has to get his dark side under control — before it is controlling him.

The Archie Horror series contains all-new, original stories that fans of horror AND fans of Riverdale will eat up!

Sticks & Scones (Check, Please #2) by Ngozi Ukazu
Eric Bittle is heading into his junior year at Samwell University, and not only does he have new teammates―he has a brand new boyfriend! Bitty and Jack must navigate their new, secret, long-distance relationship, and decide how to reveal their relationship to friends and teammates. And on top of that, Bitty's time at Samwell is quickly coming to an end…It's two full hockey seasons packed with big wins and high stakes!

A collection of the second half of the mega-popular webcomic series of the same name, Check, Please!: Sticks and Scones is the last in a hilarious and stirring two-volume coming-of-age story about hockey, bros, and trying to find yourself during the best four years of your life.

Chosen Ones (The Chosen Ones #1) by Veronica Roth
The first novel written for an adult audience by the mega-selling author of the Divergent franchise: five twenty-something heroes famous for saving the world when they were teenagers must face even greater demons–and reconsider what it means to be a hero . . . by destiny or by choice.

A decade ago near Chicago, five teenagers defeated the otherworldly enemy known as the Dark One, whose reign of terror brought widespread destruction and death. The seemingly un-extraordinary teens—Sloane, Matt, Ines, Albie, and Esther—had been brought together by a clandestine government agency because one of them was fated to be the "Chosen One," prophesized to save the world. With the goal achieved, humankind celebrated the victors and began to mourn their lost loved ones.

Ten years later, though the champions remain celebrities, the world has moved forward and a whole, younger generation doesn't seem to recall the days of endless fear. But Sloane remembers. It's impossible for her to forget when the paparazzi haunt her every step just as the Dark One still haunts her dreams. Unlike everyone else, she hasn't moved on; she's adrift—no direction, no goals, no purpose. On the eve of the Ten Year Celebration of Peace, a new trauma hits the Chosen: the death of one of their own. And when they gather for the funeral at the enshrined site of their triumph, they discover to their horror that the Dark One's reign never really ended.

Crave (Crave #1) by Tracy Wolff
My whole world changed when I stepped inside the academy. Nothing is right about this place or the other students in it. Here I am, a mere mortal among gods…or monsters. I still can't decide which of these warring factions I belong to, if I belong at all. I only know the one thing that unites them is their hatred of me.

Then there's Jaxon Vega. A vampire with deadly secrets who hasn't felt anything for a hundred years. But there's something about him that calls to me, something broken in him that somehow fits with what's broken in me.

Which could spell death for us all.

Because Jaxon walled himself off for a reason. And now someone wants to wake a sleeping monster, and I'm wondering if I was brought here intentionally—as the bait.

Goodbye from Nowhere by Sara Zarr
Kyle Baker thought his family was happy. Happy enough, anyway. That's why, when Kyle learns that his mother has been having an affair and his father has been living with the secret, his reality is altered. He quits baseball, ghosts his girlfriend, and generally checks out of life as he's known it. With his older sisters out of the house and friends who don't get it, the only person he can talk to is his cousin Emily—who is always there on the other end of his texts but still has her own life, hours away.

Kyle's parents want him to keep the secret of his mother's affair from the rest of the family until after what might be their last big summer reunion. As Kyle watches the effects of his parents' choices ripple out over friends, family, and strangers, and he feels the walls of his relationships closing in, he has to decide what his obligations are to everyone he cares for—including himself.

National Book Award finalist Sara Zarr returns with an intimate, exquisitely crafted novel of anxiety and identity, of the ways that secrets keep us together and pull us apart, and of the courage it takes to see those we love for who they are.

Gotham High by Melissa de la Cruz, Thomas Pitilli
From the #1 New York Times bestselling author of Alex and Eliza and The Witches of East End comes a reimagining of Gotham for a new generation of readers. Before they became Batman, Catwoman, and The Joker, Bruce, Selina, and Jack were high schoolers who would do whatever it took–even destroy the ones they love–to satisfy their own motives.

After being kicked out of his boarding school, 16-year-old Bruce Wayne returns to Gotham City to find that nothing is as he left it. What once was his family home is now an empty husk, lonely but haunted by the memory of his parents' murder. Selina Kyle, once the innocent girl next door, now rules over Gotham High School with a dangerous flair, aided by the class clown, Jack Napier.

When a kidnapping rattles the school, Bruce seeks answers as the dark and troubled knight–but is he actually the pawn? Nothing is ever as it seems, especially at Gotham High, where the parties and romances are of the highest stakes … and where everyone is a suspect.

With enchanting art by Thomas Pitilli, this new graphic novel is just as intoxicating as it is chilling, in which dearest friends turn into greatest enemies–all within the hallways of Gotham High!

Jack Kerouac is Dead to Me by Gae Polisner
Fifteen-year-old JL Markham's life used to be filled with carnival nights and hot summer days spent giggling with her forever best friend Aubrey about their families and boys. Together, they were unstoppable. But they aren't the friends they once were.

With JL's father gone on long term business, and her mother suffering from dissociative disorder, JL takes solace in the in the tropical butterflies she raises, and in her new, older boyfriend, Max Gordon. Max may be rough on the outside, but he has the soul of a poet (something Aubrey will never understand). Only, Max is about to graduate, and he's going to hit the road – with or without JL.

JL can't bear being left behind again. But what if devoting herself to Max not only means betraying her parents, but permanently losing the love of her best friend? What becomes of loyalty, when no one is loyal to you?

Little Universes by Heather Demetrios
One wave: that's all it takes for the rest of Mae and Hannah Winters' lives to change.

When a tsunami strikes the island where their parents are vacationing, it soon becomes clear that their mom and dad are never coming home. Forced to move to Boston from sunny California for the rest of their senior year, each girl struggles with secrets their parents' death has brought to light, and with their uncertainty about the future. Instead of bringing them closer, it feels like the wave has torn the sisters apart.

Hannah is a secret poet who wants to be seen, but only knows how to hide. The pain pills she stole from her dead father hurl her onto the shores of an addiction she can't shake and a dealer who turns her heart upside down. When it's clear Hannah's drowning, Mae, a budding astronaut suddenly launched into an existential crisis—and unexpected love—must choose between herself and the only family she has left.

Mad, Bad & Dangerous to Know by Samira Ahmed
It's August in Paris and 17-year-old Khayyam Maquet—American, French, Indian, Muslim—is at a crossroads. This holiday with her professor parents should be a dream trip for the budding art historian. But her maybe-ex-boyfriend is probably ghosting her, she might have just blown her chance at getting into her dream college, and now all she really wants is to be back home in Chicago figuring out her messy life instead of brooding in the City of Light.

Two hundred years before Khayyam's summer of discontent, Leila is struggling to survive and keep her true love hidden from the Pasha who has "gifted" her with favored status in his harem. In the present day—and with the company of a descendant of Alexandre Dumas—Khayyam begins to connect allusions to an enigmatic 19th-century Muslim woman whose path may have intersected with Alexandre Dumas, Eugène Delacroix, and Lord Byron.

Echoing across centuries, Leila and Khayyam's lives intertwine, and as one woman's long-forgotten life is uncovered, another's is transformed.

Meet Me At Midnight by Jessica Pennington
Sidney and Asher should have clicked. Two star swimmers forced to spend their summers on a lake together sounds like the perfect match. But it's the same every year—in between cookouts and boat rides and family-imposed bonfires, Sidney and Asher spend the dog days of summer finding the ultimate ways to prank each other. And now, after their senior year, they're determined to make it the most epic summer yet.

But their plans are thrown in sudden jeopardy when their feud causes their families to be kicked out of their beloved lake houses. Once in their new accommodations, Sidney expects the prank war to continue as usual. But then she gets a note—Meet me at midnight. And Asher has a proposition for her: join forces for one last summer of epic pranks, against a shared enemy—the woman who kicked them out.

Their truce should make things simpler, but six years of tormenting one another isn't so easy to ignore. Kind of like the undeniable attraction growing between them.

Rules for Being a Girl by Candace Bushnell and Katie Cotugno
It starts before you can even remember: You learn the rules for being a girl. . . .

Marin has always been good at navigating these unspoken guidelines. A star student and editor of the school paper, she dreams of getting into Brown University. Marin's future seems bright―and her young, charismatic English teacher, Mr. Beckett, is always quick to admire her writing and talk books with her.

But when "Bex" takes things too far and comes on to Marin, she's shocked and horrified. Had she somehow led him on? Was it her fault?

When Marin works up the courage to tell the administration what happened, no one believes her. She's forced to face Bex in class every day. Except now, he has an ax to grind.

But Marin isn't about to back down. She uses the school newspaper to fight back and she starts a feminist book club at school. She finds allies in the most unexpected people, like "slutty" Gray Kendall, who she'd always dismissed as just another lacrosse bro. As things heat up at school and in her personal life, Marin must figure out how to take back the power and write her own rules.

Ruthless Gods (Something Dark & Holy #2) by Emily A. Duncan
Darkness never works alone…

Nadya doesn't trust her magic anymore. Serefin is fighting off a voice in his head that doesn't belong to him. Malachiasz is at war with who–and what–he's become.

As their group is continually torn apart, the girl, the prince, and the monster find their fates irrevocably intertwined. They're pieces on a board, being orchestrated by someone… or something. The voices that Serefin hears in the darkness, the ones that Nadya believes are her gods, the ones that Malachiasz is desperate to meet—those voices want a stake in the world, and they refuse to stay quiet any longer.

Sin Eater by Megan Campisi
The Sin Eater walks among us, unseen, unheard
Sins of our flesh become sins of Hers
Following Her to the grave, unseen, unheard
The Sin Eater Walks Among Us.

For the crime of stealing bread, fourteen-year-old May receives a life sentence: she must become a Sin Eater—a shunned woman, brutally marked, whose fate is to hear the final confessions of the dying, eat ritual foods symbolizing their sins as a funeral rite, and thereby shoulder their transgressions to grant their souls access to heaven.

Orphaned and friendless, apprenticed to an older Sin Eater who cannot speak to her, May must make her way in a dangerous and cruel world she barely understands. When a deer heart appears on the coffin of a royal governess who did not confess to the dreadful sin it represents, the older Sin Eater refuses to eat it. She is taken to prison, tortured, and killed. To avenge her death, May must find out who placed the deer heart on the coffin and why.

So This Is Love? by Elizabeth Lim
What if Cinderella never tried on the glass slipper? Unable to prove that she's the missing princess, and unable to bear life under Lady Tremaine any longer, Cinderella attempts a fresh start, looking for work at the palace as a seamstress. But when the Grand Duke appoints her to serve under the king's visiting sister, Cinderella becomes witness to a grand conspiracy to take the king-and the prince-out of power, as well as a longstanding prejudice against fairies, including Cinderella's own Fairy Godmother. Faced with questions of love and loyalty to the kingdom, Cinderella must find a way to stop the villains of past and present . . . before it's too late.

Somebody Told Me by Mia Siegert
After an assault, bigender seventeen-year-old Aleks/Alexis is looking for a fresh start―so they voluntarily move in with their uncle, a Catholic priest. In their new bedroom, Aleks/Alexis discovers they can overhear parishioners in the church confessional. Moved by the struggles of these "sinners," Aleks/Alexis decides to anonymously help them, finding solace in their secret identity: a guardian angel instead of a victim.

But then Aleks/Alexis overhears a confession of another priest admitting to sexually abusing a parishioner. As they try to uncover the priest's identity before he hurts anyone again, Aleks/Alexis is also forced to confront their own abuser and come to terms with their past trauma.

Something She's Not Telling Us by Darcey Bell
Charlotte has everything in life that she ever could have hoped for: a doting, artistic husband, a small-but-thriving flower shop, and her sweet, smart five-year-old daughter, Daisy. Her relationship with her mother might be strained, but the distance between them helps. And her younger brother Rocco may have horrible taste in women, but when he introduces his new girlfriend to Charlotte and her family, they are cautiously optimistic that she could be The One. Daisy seems to love Ruth, and she can't be any worse than the klepto Rocco brought home the last time. At least, that's what Charlotte keeps telling herself. But as Rocco and Ruth's relationship becomes more serious, Ruth's apparent obsession with Daisy grows more obvious. Then Daisy is kidnapped, and Charlotte is convinced there's only one person who could have taken her.

Ruth has never had much, but now she's finally on the verge of having everything she's ever dreamed of. A stable job at a start-up company, a rakish, handsome boyfriend with whom she falls more in love with every day—and a chance at the happy family she's always wanted, adorable niece included. The only obstacle standing in her way is her boyfriend's sister Charlotte, whose attitude swerves between politely cold and outright hostile. Rebuffing Ruth's every attempt to build a friendship with her and Daisy, Charlotte watches over her daughter with a desperate protectiveness that sends chills down Ruth's spine. Ruth knows that Charlotte has a deeply-buried secret, the only question is: what? A surprise outing with Daisy could be the key to finding out, and Ruth knows she must take the chance while she has it—for everyone's sake.

As the two women follow each other down a chilling rabbit hole, unearthing winding paths of deceit, lies, and trauma, a family and a future will be completely—and irrevocably—shattered.

Sword in the Stars (Once & Future #2) by Amy Rose Capetta, Cori McCarthy
In this epic sequel to Once & Future, to save the future, Ari and her Rainbow knights pull off a heist… thousands of years in the past.

Ari Helix may have won her battle against the tyrannical Mercer corporation, but the larger war has just begun. Ari and her cursed wizard Merlin must travel back in time to the unenlightened Middle Ages and steal the King Arthur's Grail—the very definition of impossible.

It's imperative that the time travelers not skew the timeline and alter the course of history. Coming face-to-face with the original Arthurian legend could produce a ripple effect that changes everything. Somehow Merlin forgot that the past can be even more dangerous than the future…


The Ancestor by Danielle Trussoni
A bewitching gothic novel of suspense that plunges readers into a world of dark family secrets, the mysteries of human genetics, and the burden of family inheritance.

It feels like a fairy tale when Alberta "Bert" Monte receives a letter addressed to "Countess Alberta Montebianco" at her Hudson Valley, New York, home that claims she's inherited a noble title, money, and a castle in Italy. While Bert is more than a little skeptical, the mystery of her aristocratic family's past, and the chance to escape her stressful life for a luxury holiday in Italy, is too good to pass up.

At first, her inheritance seems like a dream come true: a champagne-drenched trip on a private jet to Turin, Italy; lawyers with lists of artwork and jewels bequeathed to Bert; a helicopter ride to an ancestral castle nestled in the Italian Alps below Mont Blanc; a portrait gallery of ancestors Bert never knew existed; and a cellar of expensive vintage wine for Bert to drink.

But her ancestry has a dark side, and Bert soon learns that her family history is particularly complicated. As Bert begins to unravel the Montebianco secrets, she begins to realize her true inheritance lies not in a legacy of ancestral treasures, but in her very genes.

The Astonishing Life of August March by Aaron Jackson
In this enchanting first novel, an irrepressibly optimistic oddball orphan is thrust into the wilds of postwar New York City after an extraordinary childhood in a theater—Candide by way of John Irving, with a hint of Charles Dickens.

Abandoned as an infant by his actress mother in her theater dressing room, August March was raised by an ancient laundress. Highly intelligent, a tad feral, August is a true child of the theater –able to recite Shakespeare before he knew the alphabet.

But like all productions, August's wondrous time inside the theater comes to a close, and he finds himself in the wilds of postwar New York City, where he quickly rises from pickpocket street urchin to star student at the stuffiest boarding school in the nation.

To survive, August must rely upon the kindness of strangers, only some of whom have his best interests at heart. As he grows up, his heart begins to yearn for love—which he may or may not finally find in Penny, a clever and gifted con artist.

Aaron Jackson has crafted a brilliant, enchanting story at once profound and delightfully entertaining. Like The Curious Case of Benjamin Button, The World According to Garp, and Be Frank with Me, this razor-sharp debut—a classic tale of a young innocent who finally finds his way, reminds us that everyone can find love. Even August March.

The Best Laid Plans by Cameron Lund
It seemed like a good plan at first.

When the only other virgin in her group of friends loses it at Keely's own eighteenth birthday party, she's inspired to take things into her own hands. She wants to have that experience too (well, not exactly like that–but with someone she trusts and actually likes), so she's going to need to find the guy, and fast. Problem is, she's known all the boys in her small high school forever, and it's kinda hard to be into a guy when you watched him eat crayons in kindergarten.

So she can't believe her luck when she meets a ridiculously hot new guy named Dean. Not only does he look like he's fallen out of a classic movie poster, but he drives a motorcycle, flirts with ease, and might actually be into her.

But Dean's already in college, and Keely is convinced he'll drop her if he finds out how inexperienced she is. That's when she talks herself into a new plan: her lifelong best friend, Andrew, would never hurt or betray her, and he's clearly been with enough girls that he can show her the ropes before she goes all the way with Dean. Of course, the plan only works if Andrew and Keely stay friends–just friends–so things are about to get complicated.

The Empire of Dreams (Fire & Thorns #4) by Rae Carson
New York Times-bestselling author Rae Carson makes a triumphant return to the world of her award-winning Girl of Fire and Thorns trilogy in this extraordinary stand-alone novel. With action, adventure, and a heroine set on destroying the patriarchal limits meant to keep her in her place, The Empire of Dreams once again proves that Rae Carson is a master of epic fantasy.

Even though Red Sparkle Stone is a foundling orphan with an odd name and a veiled past, she's about to be adopted into the royal family—by Empress Elisa herself. Sixteen-year-old Red can hardly believe her luck. Then, in a stunning political masterstroke, the empress's greatest rival blocks the adoption, and Red is left with no family and no future.

Grieving and lost, but determined to find her place, Red hatches a daring plan: she will prove herself as a recruit for the world's most elite fighting force, the legendary Royal Guard—something no woman has done before. But it's no coincidence that someone wanted her to fail as a princess, someone whose shadowy agenda puts everything she loves at risk. As danger closes in, it will be up to Red and her new friends—and maybe some new enemies—to save the empire. If they can survive recruitment year.

The German Heiress by Anika Scott
Clara Falkenberg, once Germany's most eligible and lauded heiress, earned the nickname "the Iron Fräulein" during World War II for her role operating her family's ironworks empire. It's been nearly two years since the war ended and she's left with nothing but a false identification card and a series of burning questions about her family's past. With nowhere else to run to, she decides to return home and take refuge with her dear friend, Elisa.

Narrowly escaping a near-disastrous interrogation by a British officer who's hell-bent on arresting her for war crimes, she arrives home to discover the city in ruins, and Elisa missing. As Clara begins tracking down Elisa, she encounters Jakob, a charismatic young man working on the black market, who, for his own reasons, is also searching for Elisa. Clara and Jakob soon discover how they might help each other—if only they can stay ahead of the officer determined to make Clara answer for her actions during the war.

Propulsive, meticulously researched, and action-fueled, The German Heiress is a mesmerizing page-turner that questions the meaning of justice and morality, deftly shining the spotlight on the often-overlooked perspective of Germans who were caught in the crossfire of the Nazi regime and had nowhere to turn.

The Glass Magician by Caroline Stevermer
A gilded menagerie rules a Gilded Age: Bears and Bulls are not only real, but dominate humanity in The Glass Magician, an amazing historical fantasy by Caroline Stevermer

What if you could turn into the animal of your heart anytime you want?

With such power, you'd enter the cream of New York society, guaranteed a rich life among the Vanderbilts and Astors, movers and shakers who all have the magical talent and own the nation on the cusp of a new century.
You could. If you were a Trader.

Pity you're not.

Thalia is a Solitaire, one of the masses who don't have the animalistic magic. But that is not to say that she doesn't have talent of another kind—she is a rising stage magician who uses her very human skills to dazzle audiences with amazing feats of prestidigitation. Until one night when a trick goes horribly awry…and Thalia makes a discovery that changes her entire world. And sets her on a path that could bring her riches.

Or kill her.

The Loop by Ben Oliver
Life inside The Loop-the futuristic death row for teens under eighteen-is one long repetitive purgatory. But when news of the encroaching chaos in the outside world reaches the inmates and disorder begins to strike, the prison becomes the least of their worries.

It's Luka Kane's sixteenth birthday and he's been inside The Loop for over two years. Every inmate is serving a death sentence with the option to push back their execution date by six months if they opt into "Delays", scientific and medical experiments for the benefit of the elite in the outside world. But rumors of a war on the outside are spreading amongst the inmates, and before they know it, their tortuous routine becomes disrupted. The government issued rain stops falling. Strange things are happening to the guards. And it's not long until the inmates are left alone inside the prison.

Were the chains that shackled Luka to his cell the only instruments left to keep him safe? He must overcome fellow prisoners hell-bent on killing him, the warden losing her mind, the rabid rats in the train tunnels, and a population turned into murderous monsters to try and break out of The Loop, save his family, and discover who is responsible for the chaos that has been inflicted upon the world.

The Lost Orphan by Stacey Halls
A mother's love knows no bounds…

London, 1754. Six years after leaving her newborn, Clara, at London's Foundling Hospital, young Bess Bright returns to reclaim the illegitimate daughter she has never really known. Dreading the worst—that Clara has died in care—the last thing she expects to hear is that her daughter has already been reclaimed. Her life is turned upside down as she tries to find out who has taken her little girl—and why.

Less than a mile from Bess's lodgings in a quiet town house, a wealthy widow barely ventures outside. When her close friend—an ambitious doctor at the Foundling Hospital—persuades her to hire a nursemaid for her young daughter, she is hesitant to welcome someone new into her home and her life. But her past is threatening to catch up with her—and will soon tear her carefully constructed world apart.

Set against the vibrant backdrop of Georgian London, The Lost Orphan explores families and secrets, class and power, and how the pull of motherhood cuts across them all.

The Love Story of Missy Carmichael by Beth Morrey
For readers of Eleanor Oliphant Is Completely Fine and A Man Called Ove, a life-affirming, deeply moving "coming-of-old" story, a celebration of how ordinary days are made extraordinary through friendship, family, and the power of forgiving yourself–at any age.

Boy meets girl. Girl meets boy. Woman meets dog…

The world has changed around Missy Carmichael. At seventy-nine, she's estranged from her daughter, her son and only grandson live across the world in Australia, and her great love is gone. Missy spends her days with a sip of sherry, scrubbing the kitchen in her big empty house and reliving her past–though it's her mistakes, and secrets, that she allows to shine brightest. The last thing Missy expects is for two perfect strangers and one spirited dog to break through her prickly exterior and show Missy just how much love she still has to give. Filled with wry laughter and deep insights into the stories we tell ourselves, The Love Story of Missy Carmichael shows us it's never too late to teach an old dog new tricks. It's never too late to love.

The Lucky Ones by Liz Lawson
How do you put yourself back together when it seems like you've lost it all?

May is a survivor. But she doesn't feel like one. She feels angry. And lost. And alone. Eleven months after the school shooting that killed her twin brother, May still doesn't know why she was the only one to walk out of the band room that day. No one gets what she went through–no one saw and heard what she did. No one can possibly understand how it feels to be her.

Zach lost his old life when his mother decided to defend the shooter. His girlfriend dumped him, his friends bailed, and now he spends his time hanging out with his little sister…and the one faithful friend who stuck around. His best friend is needy and demanding, but he won't let Zach disappear into himself. Which is how Zach ends up at band practice that night. The same night May goes with her best friend to audition for a new band.

Which is how May meets Zach. And how Zach meets May. And how both might figure out that surviving could be an option after all.

The Perfect Escape by Suzanne Park
Nate Jae-Woo Kim wants to be rich. When one of his classmates offers Nate a ridiculous amount of money to commit grade fraud, he knows that taking the windfall would help support his prideful Korean family, but is compromising his integrity worth it?

Luck comes in the form of Kate Anderson, Nate's colleague at the zombie-themed escape room where he works. She approaches Nate with a plan: a local tech company is hosting a weekend-long survivalist competition with a huge cash prize. It could solve all of Nate's problems, and Kate needs the money too.

If the two of them team up, Nate has a true shot at winning the grand prize. But the real challenge? Making through the weekend with his heart intact…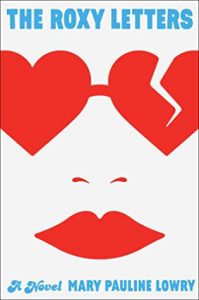 The Roxy Letters by Mary Pauline Lowry
Meet Roxy. She's a sometimes vegan, always broke artist with a heart the size of Texas and an ex living in her spare bedroom. Her life is messy, but with the help of a few good friends and by the grace of the goddess Venus she'll discover that good sex, true love, and her life's purpose are all closer than she realizes.

Bridget Jones penned a diary; Roxy writes letters. Specifically: she writes letters to her hapless, rent-avoidant ex-boyfriend—and current roommate—Everett. This charming and funny twenty-something is under-employed (and under-romanced), and she's decidedly fed up with the indignities she endures as a deli maid at Whole Foods (the original), and the dismaying speed at which her beloved Austin is becoming corporatized. When a new Lululemon pops up at the intersection of Sixth and Lamar where the old Waterloo Video used to be, Roxy can stay silent no longer.

As her letters to Everett become less about overdue rent and more about the state of her life, Roxy realizes she's ready to be the heroine of her own story. She decides to team up with her two best friends to save Austin—and rescue Roxy's love life—in whatever way they can. But can this spunky, unforgettable millennial keep Austin weird, avoid arrest, and find romance—and even creative inspiration—in the process?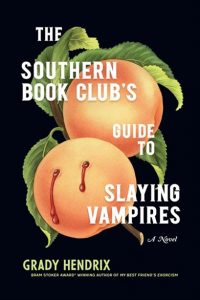 The Southern Book Club's Guide to Slaying Vampires by Grady Hendrix
Fried Green Tomatoes and Steel Magnolias meet Dracula in this Southern-flavored supernatural thriller set in the '90s about a women's book club that must protect its suburban community from a mysterious and handsome stranger who turns out to be a blood-sucking fiend.

Patricia Campbell had always planned for a big life, but after giving up her career as a nurse to marry an ambitious doctor and become a mother, Patricia's life has never felt smaller. The days are long, her kids are ungrateful, her husband is distant, and her to-do list is never really done. The one thing she has to look forward to is her book club, a group of Charleston mothers united only by their love for true-crime and suspenseful fiction. In these meetings, they're more likely to discuss the FBI's recent siege of Waco as much as the ups and downs of marriage and motherhood.

But when an artistic and sensitive stranger moves into the neighborhood, the book club's meetings turn into speculation about the newcomer. Patricia is initially attracted to him, but when some local children go missing, she starts to suspect the newcomer is involved. She begins her own investigation, assuming that he's a Jeffrey Dahmer or Ted Bundy. What she uncovers is far more terrifying, and soon she–and her book club–are the only people standing between the monster they've invited into their homes and their unsuspecting community.

The Truth About Keeping Secrets by Savannah Brown
Sydney's dad is the only psychiatrist for miles around their small Ohio town.

He is also unexpectedly dead.

Is Sydney crazy, or is it kind of weird that her dad-a guy whose entire job revolved around other peoples' secrets-crashed alone, with no explanation?

And why is June Copeland, homecoming queen and the town's golden child, at his funeral?

As the two girls grow closer in the wake of the accident, it's clear that not everyone is happy about their new friendship.

But what is picture perfect June still hiding? And does Sydney even want to know?

THE TRUTH ABOUT KEEPING SECRETS is a page-turning, voice led, high school thriller.

They Went Left by Monica Hesse
Germany, 1945. The soldiers who liberated the Gross-Rosen concentration camp said the war was over, but nothing feels over to eighteen-year-old Zofia Lederman. Her body has barely begun to heal; her mind feels broken. And her life is completely shattered: Three years ago, she and her younger brother, Abek, were the only members of their family to be sent to the right, away from the gas chambers of Auschwitz-Birkenau. Everyone else–her parents, her grandmother, radiant Aunt Maja–they went left.

Zofia's last words to her brother were a promise: Abek to Zofia, A to Z. When I find you again, we will fill our alphabet. Now her journey to fulfill that vow takes her through Poland and Germany, and into a displaced persons camp where everyone she meets is trying to piece together a future from a painful past: Miriam, desperately searching for the twin she was separated from after they survived medical experimentation. Breine, a former heiress, who now longs only for a simple wedding with her new fiancé. And Josef, who guards his past behind a wall of secrets, and is beautiful and strange and magnetic all at once.

But the deeper Zofia digs, the more impossible her search seems. How can she find one boy in a sea of the missing? In the rubble of a broken continent, Zofia must delve into a mystery whose answers could break her–or help her rebuild her world.

What I Like About You by Marisa Kanter
Can a love triangle have only two people in it? Online, it can… but in the real world, it's more complicated. In this debut novel Marisa Kanter explores what happens when internet friends turn into IRL crushes.

There are a million things that Halle Levitt likes about her online best friend, Nash.

He's an incredibly talented graphic novelist. He loves books almost as much as she does. And she never has to deal with the awkwardness of seeing him in real life. They can talk about anything…

Except who she really is.

Because online, Halle isn't Halle—she's Kels, the enigmatically cool creator of One True Pastry, a YA book blog that pairs epic custom cupcakes with covers and reviews. Kels has everything Halle doesn't: friends, a growing platform, tons of confidence, and Nash.

That is, until Halle arrives to spend senior year in Gramps's small town and finds herself face-to-face with real, human, not-behind-a-screen Nash. Nash, who is somehow everywhere she goes—in her classes, at the bakery, even at synagogue.

Nash who has no idea she's actually Kels.

If Halle tells him who she is, it will ruin the non-awkward magic of their digital friendship. Not telling him though, means it can never be anything more. Because while she starts to fall for Nash as Halle…he's in love with Kels.

Are you planning on picking up any of these? Have you read any of them already?
Save this list for later!