I don't know if it's the same for you guys but it feels like it was just April 1st and now here we are at May 2nd.  If you're still stuck at home, at least there are some books to be excited about this month!  I had a hard time narrowing my list down but here are 14 books everyone should be happy are hitting shelves soon.
Note: This post contains affiliate links.  If you purchase using my link, at no additional cost, Kait Rose receives a small commission.
Why you should want to read this one: This debut novel is being touted as a gothic-infused literary thriller.
You are in the house and the house is in the woods.
You are in the house and the house is in you . . .

Catherine House is a school of higher learning like no other. Hidden deep in the woods of rural Pennsylvania, this crucible of reformist liberal arts study with its experimental curriculum, wildly selective admissions policy, and formidable endowment, has produced some of the world's best minds: prize-winning authors, artists, inventors, Supreme Court justices, presidents. For those lucky few selected, tuition, room, and board are free. But acceptance comes with a price. Students are required to give the House three years—summers included—completely removed from the outside world. Family, friends, television, music, even their clothing must be left behind. In return, the school promises its graduates a future of sublime power and prestige, and that they can become anything or anyone they desire.

Among this year's incoming class is Ines, who expects to trade blurry nights of parties, pills, cruel friends, and dangerous men for rigorous intellectual discipline—only to discover an environment of sanctioned revelry. The school's enigmatic director, Viktória, encourages the students to explore, to expand their minds, to find themselves and their place within the formidable black iron gates of Catherine.

For Ines, Catherine is the closest thing to a home she's ever had, and her serious, timid roommate, Baby, soon becomes an unlikely friend. Yet the House's strange protocols make this refuge, with its worn velvet and weathered leather, feel increasingly like a gilded prison. And when Baby's obsessive desire for acceptance ends in tragedy, Ines begins to suspect that the school—in all its shabby splendor, hallowed history, advanced theories, and controlled decadence—might be hiding a dangerous agenda that is connected to a secretive, tightly knit group of students selected to study its most promising and mysterious curriculum.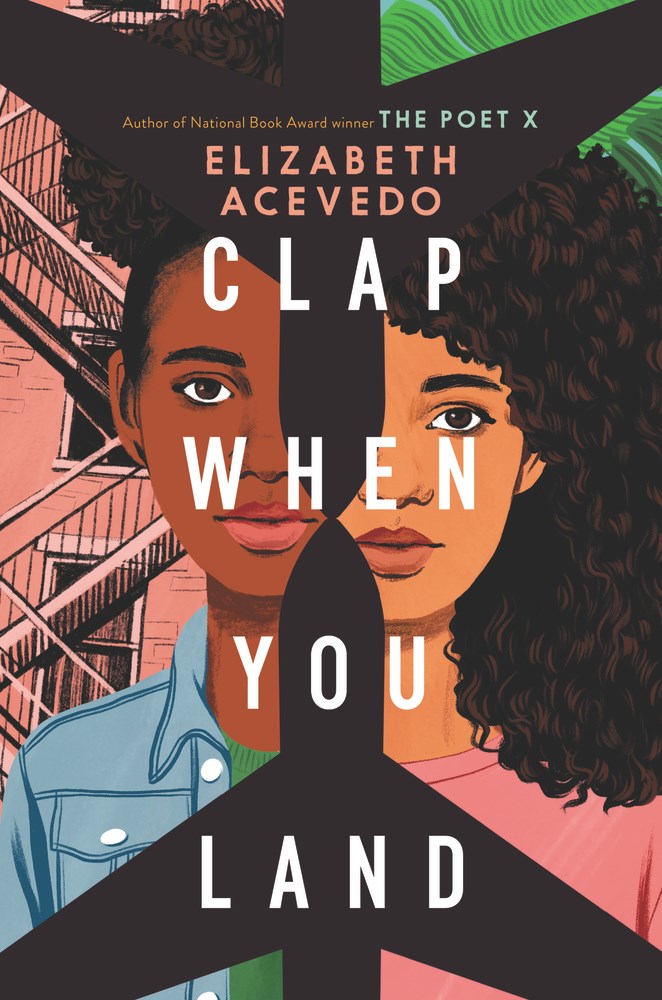 Why you should want to read this one: I read and adored Elizabeth Acevedo's The Poet X and Clap When You Land has been getting even more rave reviews than that one did.
In a novel-in-verse that brims with grief and love, National Book Award-winning and New York Times-bestselling author Elizabeth Acevedo writes about the devastation of loss, the difficulty of forgiveness, and the bittersweet bonds that shape our lives.

Camino Rios lives for the summers when her father visits her in the Dominican Republic. But this time, on the day when his plane is supposed to land, Camino arrives at the airport to see crowds of crying people…

In New York City, Yahaira Rios is called to the principal's office, where her mother is waiting to tell her that her father, her hero, has died in a plane crash.

Separated by distance—and Papi's secrets—the two girls are forced to face a new reality in which their father is dead and their lives are forever altered.

And then, when it seems like they've lost everything of their father, they learn of each other.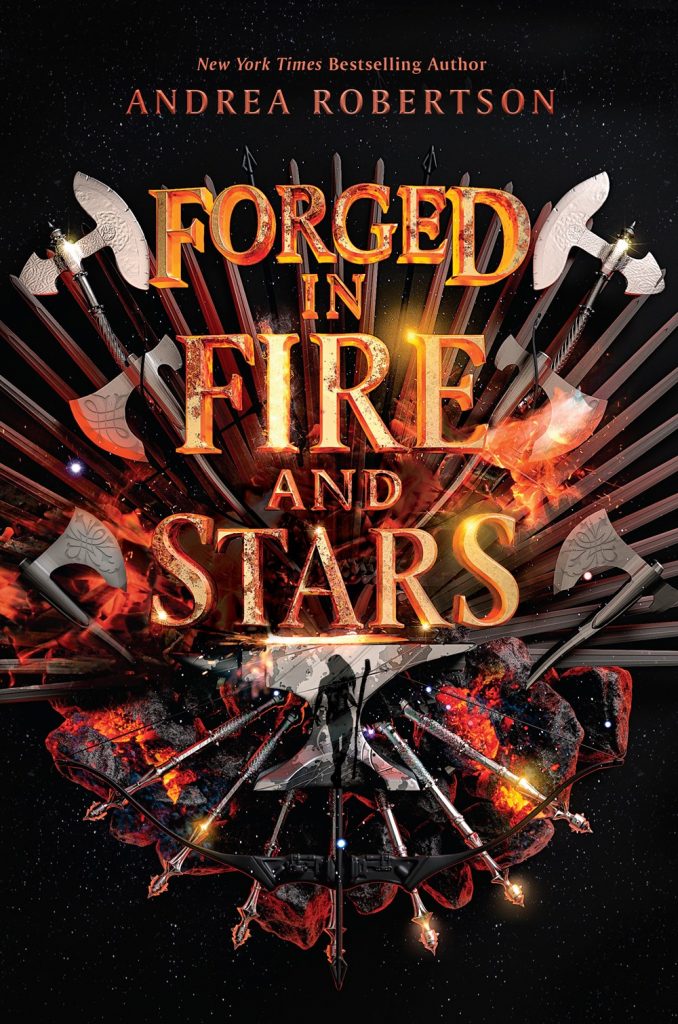 Why you should want to read this one: Andrea Robertson (formerly Andrea Cremer) is the author of the Nightshade series, a werewolf tale done right.  If that's not convincing enough, this one is said to be Game of Thrones meets An Ember in the Ashes.
Ara has always known about the legend of the Loresmith: the blacksmith who served alongside the kings and queens of every generation to protect the kingdom. It was her fate to inherit the title–though she never truly believed it would come to pass since the monarchy's downfall years before.

But when the lost Princess Nimhea and Prince Eamon steal Ara from her quiet life with a mission to retake the throne–and take her place as the Loresmith–her whole world turns upside down. Their journey will take Ara on a dangerous adventure to discover new truths about her family's legacy, and even to face the gods themselves. And with a mysterious thief as an unexpected companion, Ara must use all her skills to figure out just who she can trust, and forge the right path forward–for herself, her kingdom, and her heart.
Why you should want to read this one: It's Miranda Kenneally! I've been an extreme Miranda Kenneally fangirl since Catching Jordan. This contemporary romance follows a couple on the same date over four years and features locations like New York and London.
Every May 7, the students at Coffee County High School take a class trip. And every year, Lulu's relationship with Alex Rouvelis gets a little more complicated. Freshman year, they went from sworn enemies to more than friends after a close encounter in an escape room. It's been hard for Lulu to quit Alex ever since.

Through breakups, make ups, and dating other people, each year's class trip brings the pair back together and forces them to confront their undeniable connection. From the science museum to an amusement park, from New York City to London, Lulu learns one thing is for sure: love is the biggest trip of all.
Why you should want to read this one:  Online dating, New York City, and a possible enemies to lovers slow burn romance; what more could you want?
LEAVE IT TO THE EXPERTS–TO BREAK ALL THE RULES

Online Dating Ghostwriting Rules to Live by

Dumped by his fiancée, not only is Miles couch-surfing across New York City, but downsizing has forced him to set up shop at a café. Also, he no longer believes in love. Not a good look in his line of work . . .

Do not present a "perfect" image. No one will trust it. Nor should they.

Zoey's eccentric L.A. boss sent her packing to New York to "grow." But beneath her chill Cali demeanor, Zoey's terrified to venture beyond the café across the street . . .

Think of your quirks–such as cosplaying B-movies from the 1980s–as a "Future Honesty." Save these as a reward only for those who prove worthy.

The only thing Miles and Zoey share is their daily battle for Café Crudité's last day-old biscotti. They don't know they're both ghostwriting "authentic" client profiles for rival online dating services. Nope, they have absolutely nothing in common. . . . Until they meet anonymously online, texting on the clock . . .

Never remind the client you're their Cyrano. Once you've attracted a good match, let the client take over ASAP.

Soon, with their clients headed for dating disaster, both Miles and Zoey's jobs are at stake. And once they find out their lines have crossed, will their love connection be the real thing–or vanish into the ether?.
Why you should want to read this one:  Girl, Serpent, Thorn is an original fairytale featuring Persian mythology and a f/f romance.  If that's not enough, the reviews on Goodreads are extremely promising.
There was and there was not, as all stories begin, a princess cursed to be poisonous to the touch. But for Soraya, who has lived her life hidden away, apart from her family, safe only in her gardens, it's not just a story.

As the day of her twin brother's wedding approaches, Soraya must decide if she's willing to step outside of the shadows for the first time. Below in the dungeon is a demon who holds knowledge that she craves, the answer to her freedom. And above is a young man who isn't afraid of her, whose eyes linger not with fear, but with an understanding of who she is beneath the poison.

Soraya thought she knew her place in the world, but when her choices lead to consequences she never imagined, she begins to question who she is and who she is becoming…human or demon. Princess or monster.
Why you should want to read this one:  There are nowhere near enough YA books about dragons so House of Dragons should present a unique story for readers looking for something fresh in YA fantasy.
When the Emperor dies, the five royal houses of Etrusia attend the Call, where one of their own will be selected to compete for the throne. It is always the oldest child, the one who has been preparing for years to compete in the Trial. But this year is different. This year, these five outcasts will answer the call….

THE LIAR: Emilia must hide her dark magic or be put to death.

THE SOLDIER: Lucian is a warrior who has sworn to never lift a sword again.

THE SERVANT: Vespir is a dragon trainer whose skills alone will keep her in the game.

THE THIEF: Ajax knows that nothing is free–he must take what he wants.

THE MURDERER: Hyperia was born to rule and will stop at nothing to take her throne.
Why you should want to read this one:  I've already read Say Yes so I can actually give you my personal recommendation here.  It's the perfect summer read that features multiple cute guys, great female friendships, ice cream, and sunshine.
The perfect book to kick off summer! For as long as Rachel Brooks can remember, she's had capital-G Goals: straight As, academic scholarship, college of her dreams. And it's all paid off–after years of following the rules and acing every exam, Rachel is graduating at the top of her class and ready to celebrate by . . . doing absolutely nothing. Because Rachel Brooks has spent most of high school saying no. No to dances, no to parties, and most especially, no to boys.

Now, for the first time in her life, there's nothing stopping Rachel from having a little fun–nothing, that is, except herself. So when she stumbles on a beat up old self-help book–A SEASON OF YES!–a crazy idea pops into her head: What if she just said yes to . . . everything?

And so begins a summer of yes. Yes to new experiences and big mistakes, yes to rekindled friendships and unexpected romances, yes to seeing the world in a whole new way. This book is a fresh and fun take on the coming-of-age novel that explores the quintessential themes of growing up: taking risks, making mistakes, and, of course, love. And who knows? Lindsey Roth Culli's hilarious and heartwarming debut may just inspire your own SAY YES SUMMER.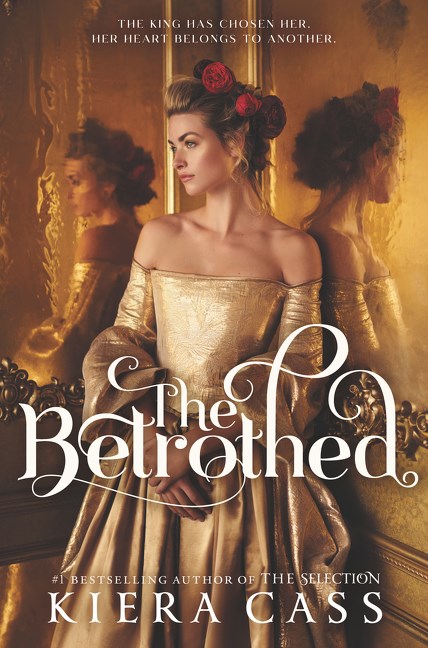 Why you should want to read this one:  The cover should be enough, right?  If you're not a cover whore (like I am), the fact that it's a new book from Kiera Cass, author of The Selection series, should be enough to grab your attention.
When King Jameson declares his love for Lady Hollis Brite, Hollis is shocked—and thrilled. After all, she's grown up at Keresken Castle, vying for the king's attention alongside other daughters of the nobility. Capturing his heart is a dream come true.

But Hollis soon realizes that falling in love with a king and being crowned queen may not be the happily ever after she thought it would be. And when she meets a commoner with the mysterious power to see right into her heart, she finds that the future she really wants is one that she never thought to imagine.
Why you should want to read this one:  Les Miserables meets Six of Crows!  The Court of Miracles is a highly buzzed about historical fantasy from a debut author.  There is also a Waterstones edition featuring gorgeous sprayed edges.  I may or may not have broken my book buying ban to buy that edition.  It doesn't count though since it's a pre-order, right?
In the violent urban jungle of an alternate 1828 Paris, the French Revolution has failed and the city is divided between merciless royalty and nine underworld criminal guilds, known as the Court of Miracles. Eponine (Nina) Thénardier is a talented cat burglar and member of the Thieves Guild. Nina's life is midnight robberies, avoiding her father's fists, and watching over her naïve adopted sister, Cosette (Ettie). When Ettie attracts the eye of the Tiger–the ruthless lord of the Guild of Flesh–Nina is caught in a desperate race to keep the younger girl safe. Her vow takes her from the city's dark underbelly to the glittering court of Louis XVII. And it also forces Nina to make a terrible choice–protect Ettie and set off a brutal war between the guilds, or forever lose her sister to the Tiger.
Why you should want to read this one: Elizabeth Wein is the queen of making readers ugly cry (or maybe just me).  Code Name Verity is still one of the best historical fiction novels I've read and The Enigma Game is said to feature some of the characters from that book.
1940. Facing a seemingly endless war, fifteen-year-old Louisa Adair wants to fight back, make a difference, do something-anything to escape the Blitz and the ghosts of her parents, who were killed by enemy action. But when she accepts a position caring for an elderly German woman in the small village of Windyedge, Scotland, it hardly seems like a meaningful contribution. Still, the war feels closer than ever in Windyedge, where Ellen McEwen, a volunteer driver with the Royal Air Force, and Jamie Beaufort-Stuart, a flight leader for the 648 Squadron, are facing a barrage of unbreakable code and enemy attacks they can't anticipate.

Their paths converge when a German pilot lands in Windyedge under mysterious circumstances and plants a key that leads Louisa to an unparalleled discovery: an Enigma machine that translates German code. Louisa, Ellen, and Jamie must work together to unravel a puzzle that could turn the tide of the war? but doing so will put them directly in the cross-hairs of the enemy.
Why you should want to read this one: The Friend Scheme is said to be a young adult #ownvoices thriller where the son of a mob boss falls in love with the son of the police commissioner.  I don't know about you guys but I'm in.
High schooler Matt's father is rich, powerful, and seemingly untouchable—a criminal with high hopes that his son will follow in his footsteps. Matt's older brother Luke seems poised to do just that, with a bevy of hot girls in tow. But Matt has other ambitions—and attractions.

And attraction sometimes doesn't allow for good judgement. Matt wouldn't have guessed that when he makes a new friend, one who is also carrying a secret. The boys' connection turns romantic, a first for both. Now Matt must decide if he can ever do the impossible and come clean about who he really is, and who he is meant to love.
Why you should want to read this one: The synopsis gives me some She's the Man vibes and since that's one of the best Amanda Bynes movies out there, that should be enough to automatically add it to your TBR.  Feminism and a medieval times themed restaurant should also help.
Working as a wench―i.e. waitress―at a cheesy medieval-themed restaurant in the Chicago suburbs, Kit Sweetly dreams of being a knight like her brother. She has the moves, is capable on a horse, and desperately needs the raise that comes with knighthood, so she can help her mom pay the mortgage and hold a spot at her dream college.

Company policy allows only guys to be knights. So when Kit takes her brother's place and reveals her identity at the end of the show, she rockets into internet fame and a whole lot of trouble with the management. But the Girl Knight won't go down without a fight. As other wenches join her quest, a protest forms. In a joust before Castle executives, they'll prove that gender restrictions should stay medieval―if they don't get fired first.
Why you should want to read this one:  Historical fiction is extremely underrated, in my opinion.  The Paper Girl of Paris is said to merge historical fiction and a contemporary setting which may make this appeal to a wider variety of readers.
Now:

Sixteen-year-old Alice is spending the summer in Paris, but she isn't there for pastries and walks along the Seine. When her grandmother passed away two months ago, she left Alice an apartment in France that no one knew existed. An apartment that has been locked for more than seventy years.

Alice is determined to find out why the apartment was abandoned and why her grandmother never once mentioned the family she left behind when she moved to America after World War II. With the help of Paul, a charming Parisian student, she sets out to uncover the truth. However, the more time she spends digging through the mysteries of the past, the more she realizes there are secrets in the present that her family is still refusing to talk about.

Then:

Sixteen-year-old Adalyn doesn't recognize Paris anymore. Everywhere she looks, there are Nazis, and every day brings a new horror of life under the Occupation. When she meets Luc, the dashing and enigmatic leader of a resistance group, Adalyn feels she finally has a chance to fight back. But keeping up the appearance of being a much-admired socialite while working to undermine the Nazis is more complicated than she could have imagined. As the war goes on, Adalyn finds herself having to make more and more compromises—to her safety, to her reputation, and to her relationships with the people she loves the most.
Save this list for later!
Have you pre-ordered any of these?  Have you read some already?  Tell me in the comments if you have any additional books you would put on this list!