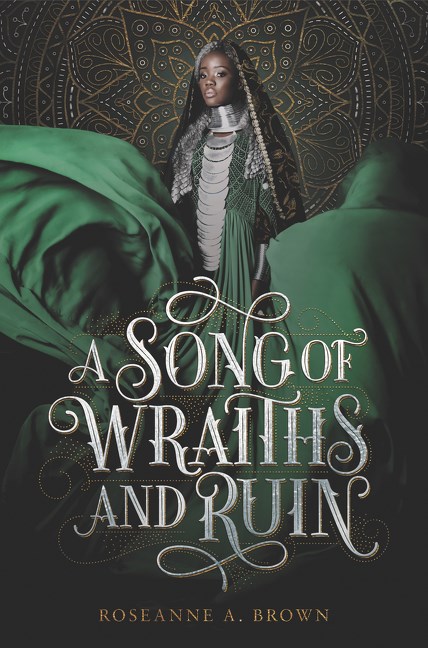 A Song of Wraiths and Ruin (A Song of Wraiths and Ruin, #1)
by
Roseanne A. Brown
Series:
A Song of Wraiths & Ruin #1
on June 2, 2020
Genres:
Fantasy
Pages:
480
Format:
ARC
Source:
ALA
Buy on Amazon
Goodreads
The first in an fantasy duology inspired by West African folklore in which a grieving crown princess and a desperate refugee find themselves on a collision course to murder each other despite their growing attraction.

For Malik, the Solstasia festival is a chance to escape his war-stricken home and start a new life with his sisters in the prosperous desert city of Ziran. But when a vengeful spirit abducts Malik's younger sister, Nadia, as payment into the city, Malik strikes a fatal deal—kill Karina, Crown Princess of Ziran, for Nadia's freedom.

But Karina has deadly aspirations of her own. Her mother, the Sultana, has been assassinated; her court threatens mutiny; and Solstasia looms like a knife over her neck. Grief-stricken, Karina decides to resurrect her mother through ancient magic . . . requiring the beating heart of a king. And she knows just how to obtain one: by offering her hand in marriage to the victor of the Solstasia competition.

When Malik rigs his way into the contest, they are set on a course to destroy each other. But as attraction flares between them and ancient evils stir, will they be able to see their tasks to the death?
my thoughts:
Where do I even begin with this review? A Song of Wraiths and Ruin took me by complete surprise. Roseanne A. Brown's debut novel is the book I didn't know I was looking for.
A Song of Wraiths & Ruin turns the typical fantasy tropes on their heads. For the first time (at least in my reading experience), it's the male character who finds himself in a new (to him) world, fighting for his family and his future. Malik is thrust into a new life of riches and popularity but it comes with new challenges. It's up to Malik to save his family but in order to do that, he has to kill the princess of Ziran. Malik is forced to face his vulnerabilities, the magical powers he's been suppressing his whole life, and his growing feelings for the girl he's supposed to kill. It's a lot for anyone to handle and Malik's struggles had me on the edge of my seat, hoping for a surprise twist that would bring him a happy ending.
Malik wasn't the only character who had challenges to face though. Princess Karina did not have an easy life, no matter that she was brought up in a palace with everything she could have wanted given to her. She lost both her father and her older sister at a young age and in a horrible way. She was mentally scarred by this event as well as the grief of losing them both. With the death of her mother, Karina was left completely alone and in charge of her people. I admit, she wasn't the easiest to like at first but I quickly changed my mind. Karina had a bold personality that didn't always make people like her but definitely made her stand out. She was young and foolish at times but also brave and extremely kindhearted. The challenges she faced at a young age only helped her grow into the woman she was meant to be.
"If Ziran fell, her only regret would be that she could not be the storm that tore it apart." – Roseanne A. Brown, A Song of Wraiths and Ruin
I will admit, the pace of A Song of Wraiths and Ruin did feel a bit rushed at times. The whole story takes place over the course of a week. That's not a lot of time to build up a new fantasy world but Roseanne A. Brown does a wonderful job with it. I've always been a fan of shortened timelines in books but I've never seen it executed well in fantasy novels until now. The timeline did make the romance seem a little too quick and a little too forced for my liking but the rest of the story was fabulous. There was really no downtime in A Song of Wraiths and Ruin. I found myself up late many nights reading this one as there was always so much going on, I couldn't ever find a good place to stop!
The folklore behind Roseanne A. Brown's fantasy world was phenomenal. I can't speak from experience as West African folklore is new to me but I can say that it fascinated me enough that I will be reading more about it. The gods and creatures truly intrigued and terrified me.
Another thing that is handled wonderfully in A Song of Wraiths and Ruin is the commentary on racism, police brutality, and class inequalities. These issues seem especially important in light of what is going on currently. Roseanne A. Brown chose to craft a fantasy world but it definitely features similarities to our own, especially in these matters. I felt that she did a fantastic job highlighting these issues, especially for young teen readers.
"He was the kind of person who could be arrested at any time for any reason, who could do everything the soldiers told him to do and still leave the encounter harmed." – Roseanne A. Brown, A Song of Wraiths and Ruin
Overall, A Song of Wraiths and Ruin has to be at the top of my recommendation list. It's one of the best fantasy novels I've read in recent months and in all honesty, one of the best books I've read recently, period. I cannot wait to see what the sequel has in store for these characters that I quickly grew to love.
"The past devours those naive enough to forget it." – Roseanne A. Brown, A Song of Wraiths and Ruin
what others are saying about A Song of Wraiths and Ruin:
Mage Menagerie's review: "The cultural immersion–everything from the food and religion to politics and games–was well established as an intricate part of this roller coaster tale."
Moonlight Rendezvous' review: "This story was just so fascinating and I loved the magical world that Ms. Brown created."
if you liked A Song of Wraiths and Ruin, you might also like: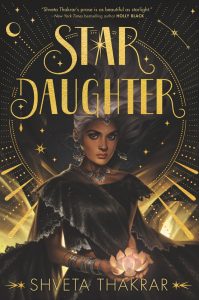 How do you feel about stories that take place over a short period of time? Love them, hate them, couldn't care less? Let me know in the comments and share your favorites, you have some!
Save this review for later!