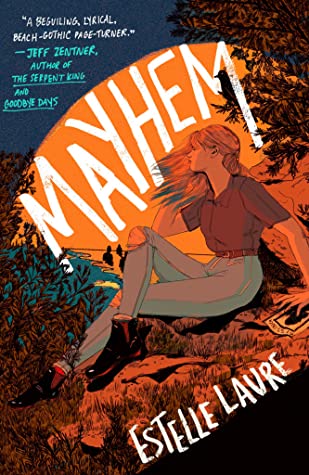 Mayhem
by
Estelle Laure
Published by
Wednesday Books
on July 14, 2020
Genres:
Historical Fantasy
Pages:
304
Format:
eARC
Source:
Netgalley
Buy on Amazon
Goodreads
Mayhem Brayburn and her mother are on the run, not away from home, but back to it: Santa Maria, California, a beach town that looks like paradise, like carnival rides and street food and bikinis under the hot sun.

It's where Mayhem has always wanted to be. It's where generations of Brayburns have lived and thrived, and she has never understood what made her mother leave Santa Maria in favor of the arms of her abusive stepfather.

But when she befriends her aunt's foster kids and they take her to their hideout, decades of secrets unravel, and Mayhem is thrust into a world of chaotic magic, a serial killer's mind, and finally, even the answers to her own past.

Set in 1987, MAYHEM is a mashup of The Lost Boys and The Craft with a bit of the Manson family thrown in for good measure. It's original, compelling, and a little bit rock-'n'-roll, and reading it will leave you feeling deliciously wicked.
my thoughts:
Estelle Laure has written an extremely powerful novel with Mayhem. I was beyond impressed with this novel and if it's any indication of Estelle Laure's skill, I have a feeling I'm going to love her other books as well.
Mayhem starts off a little slower than I would normally prefer but I never found my interest waning. It features such a unique, well-rounded cast of characters that I couldn't help but be intrigued by their stories. Mayhem and her mother have lived a colorful life and Mayhem is just looking for a place to belong. Santa Maria and the Brayburns seem like the perfect fit for her from the start. They were definitely hiding things from Mayhem at first (which really annoyed me) but once they opened up and accepted her, it was like she'd always been part of their family.
I will admit, the drugs aspect (it is set in 1987, I get it) wasn't really my cup of tea but I understand how it played into the story. I felt that Mayhem, Kidd, Neve, and Jason were all forced to grow up at a very young age and that really showed when they were doing some rather questionable things (like mushrooms).  There were some rather trippy scenes that I didn't care for but it's a minor complaint.
As far as the Lost Boys and Craft similarities, I can't actually speak to those because I have never seen either. Mayhem can stand by itself though without those comparisons. It's got some historical fiction aspects, some horror, and some fantasy. It really has a little bit of everything for the picky readers out there.
Overall, Mayhem is not my usual read but I'm glad I decided to step out of my comfort zone with this one. I will be checking out more of Estelle Laure's work here in the future.
If you liked Mayhem, you might also like: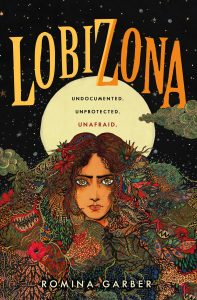 How do you feel about historical fiction set in the more recent past? I don't read much of it but I love it. If you have any recommendations, feel free to leave them in the comments.
Save this review for later!