I'm sure it's no surprise but I have a major book buying problem. I spent way too much money on books in June but, to be fair, there were some great sales. I snagged a bunch of books from Target's and Amazon's sales and I pre-ordered some that I'm sure you'll see here later in the year.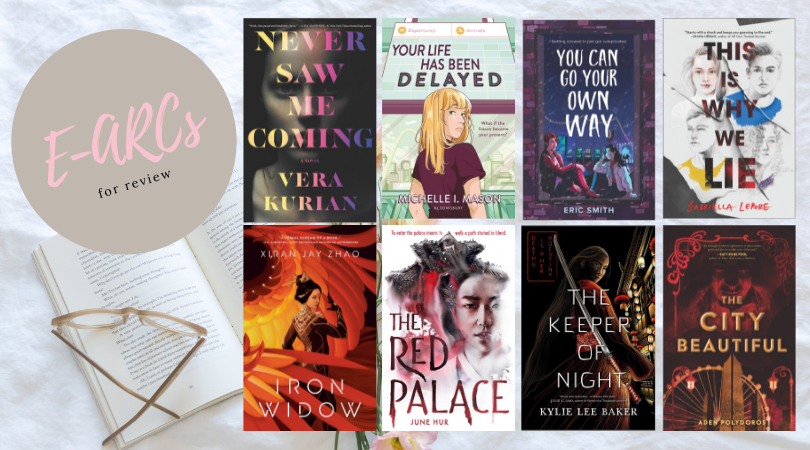 Never Saw Me Coming by Vera Kurian
Your Life Has Been Delayed by Michelle I. Mason
You Can Go Your Own Way by Eric Smith
This Is Why We Lie by Gabriella Lepore
Iron Widow by Xiran Jay Zhao
The Red Palace by June Hur
The Keeper of Night by Kylie Lee Baker
The City Beautiful by Aden Polydoros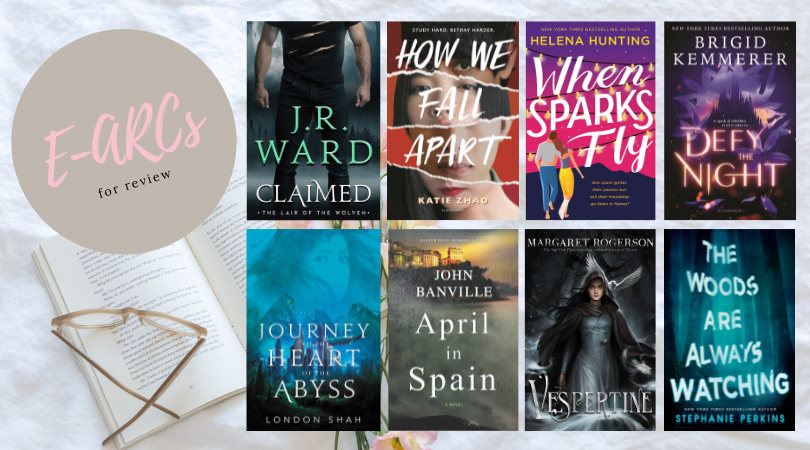 Claimed (Lair of the Wolven #1)  by J.R. Ward
How We Fall Apart by Katie Zhao
When Sparks Fly by Helena Hunting
Defy the Night by Brigid Kemmerer
Journey to the Heart of the Abyss (Light the Abyss #2) by London Shah
April in Spain by John Banville
Vespertine by Margaret Rogerson
The Woods Are Always Watching by Stephanie Perkins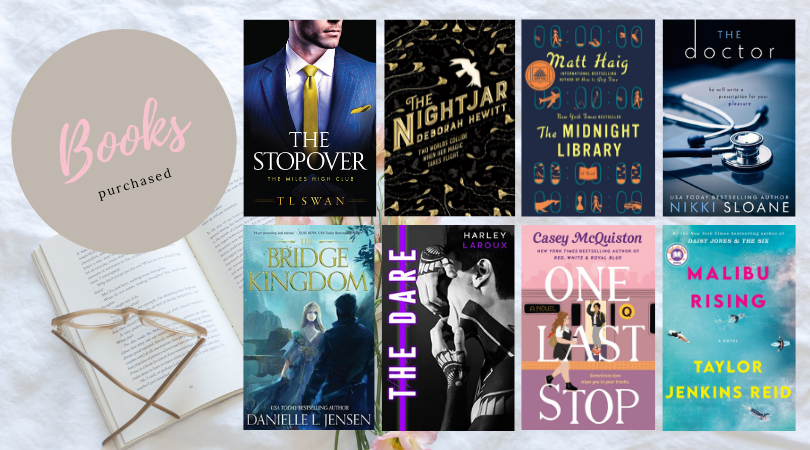 The Stopover (The Miles High Club #1) by T L Swan
The Nightjar by Deborah Hewitt
The Midnight Library by Matt Haig
The Doctor by Nikki Sloane
The Bridge Kingdom by Danielle L. Jensen
The Dare by Harley Laroux
One Last Stop by Casey McQuiston
Malibu Rising by Taylor Jenkins Reid
Layla by Colleen Hoover
Half Sick of Shadows by Laura Sebastian
Desperate Measures (Wicked Villains #1) by Katee Robert
Fallen Jester (Tin Gypsy MC #5) by Devney Perry
Credence by Penelope Douglas
Birthday Girl by Penelope Douglas 
American Predator by Maureen Callahan
All Rhodes Lead Here by Mariana Zapata
A Little Life by Hanya Yanagihara
The Invisible Life of Addie Larue by V.E. Schwab
Second First Impressions by Sally Thorne
American Queen (New Camelot #1) by Sierra Simone
A Deal with the Elf King (Married to Magic #1) by Elise Kova
The Silver Swan (The Elite Kings Club #1) by Amo Jones
The Devil and the Deep Blue Sea (Devil Trilogy #1) by Amelia Wilde
Here Lives a Corpse (Here Lies #1) by C.L. Matthews
*links are Amazon affiliate links and I may get a small commission*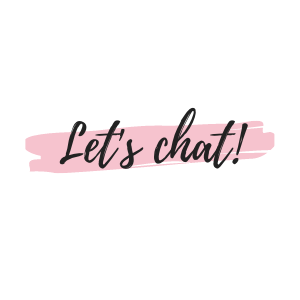 What books did you add to your shelves this past month?
Save this post for later!