Happy July, friends!
I managed to read quite a bit in June and I hope to keep the momentum going throughout July. It's too hot and humid to get out too much right now so I think I may be able to make it through my very optimistic TBR.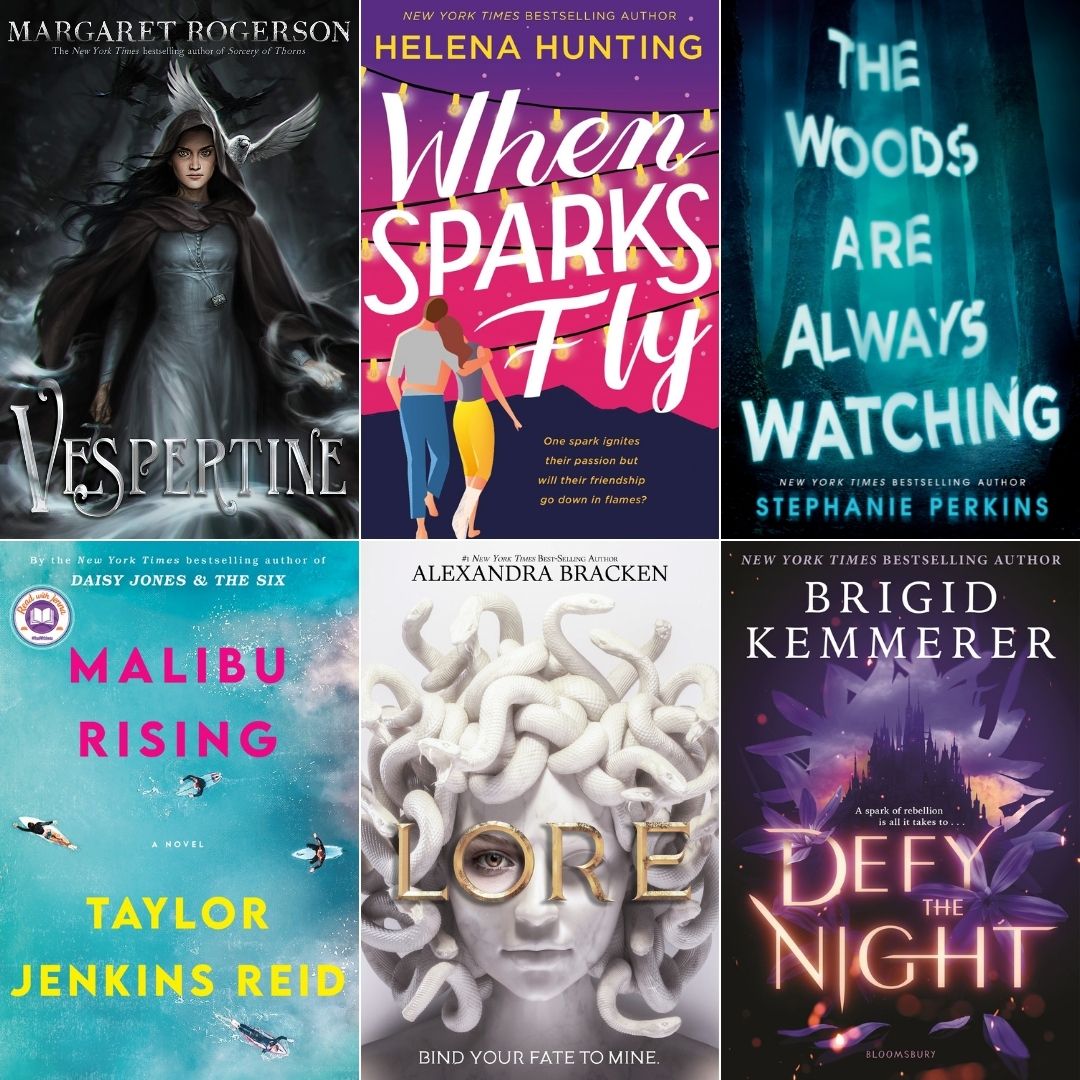 These first few are a mix of review books and a few that I've actually purchased for myself over the past couple months. I went on a bit of a buying spree right after our move (I finally had shelf space, of course I was going to take advantage of that!) so I feel like I should probably at least attempt to read some of those.
Vespertine by Margaret Rogerson
When Sparks Fly by Helena Hunting
The Woods Are Always Watching by Stephanie Perkins
Malibu Rising by Taylor Jenkins Reid
Lore by Alexandra Bracken
Defy the Night (Defy the Night #1) by Brigid Kemmerer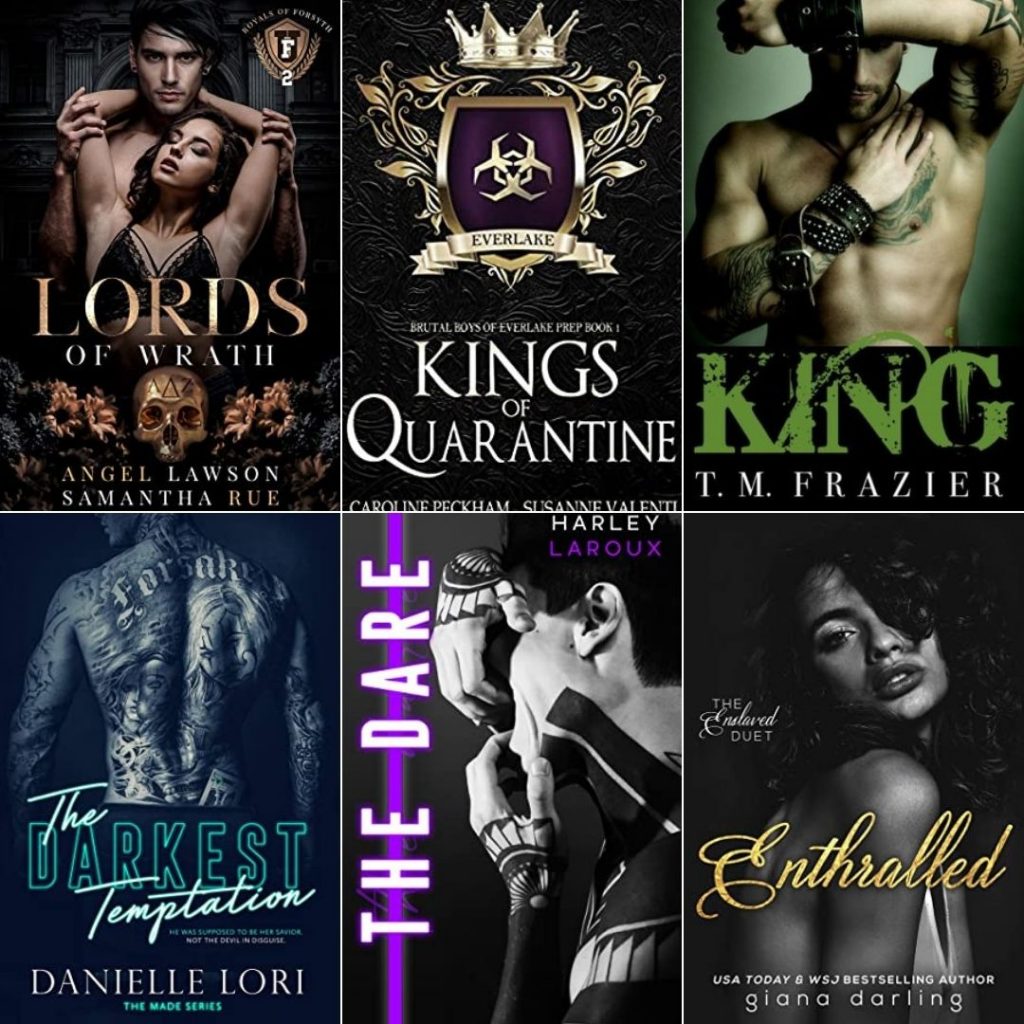 These are a mix of series that I've already started or series that I've seen recommended on BookTok. All of these are 18+ and I have actually already started reading a few of them!
Lords of Wrath (The Royals of Forsyth University #2) by Angel Lawson, Samantha Rue
Kings of Quarantine (Brutal Boys of Everlake Prep #1) by Caroline Peckham, Susanne Valenti
King (King #1) by T.M. Frazier
The Darkest Temptation (Made #3) by Danielle Lori
The Dare by Harley Laroux
Enthralled (Enslaved #1) by Giana Darling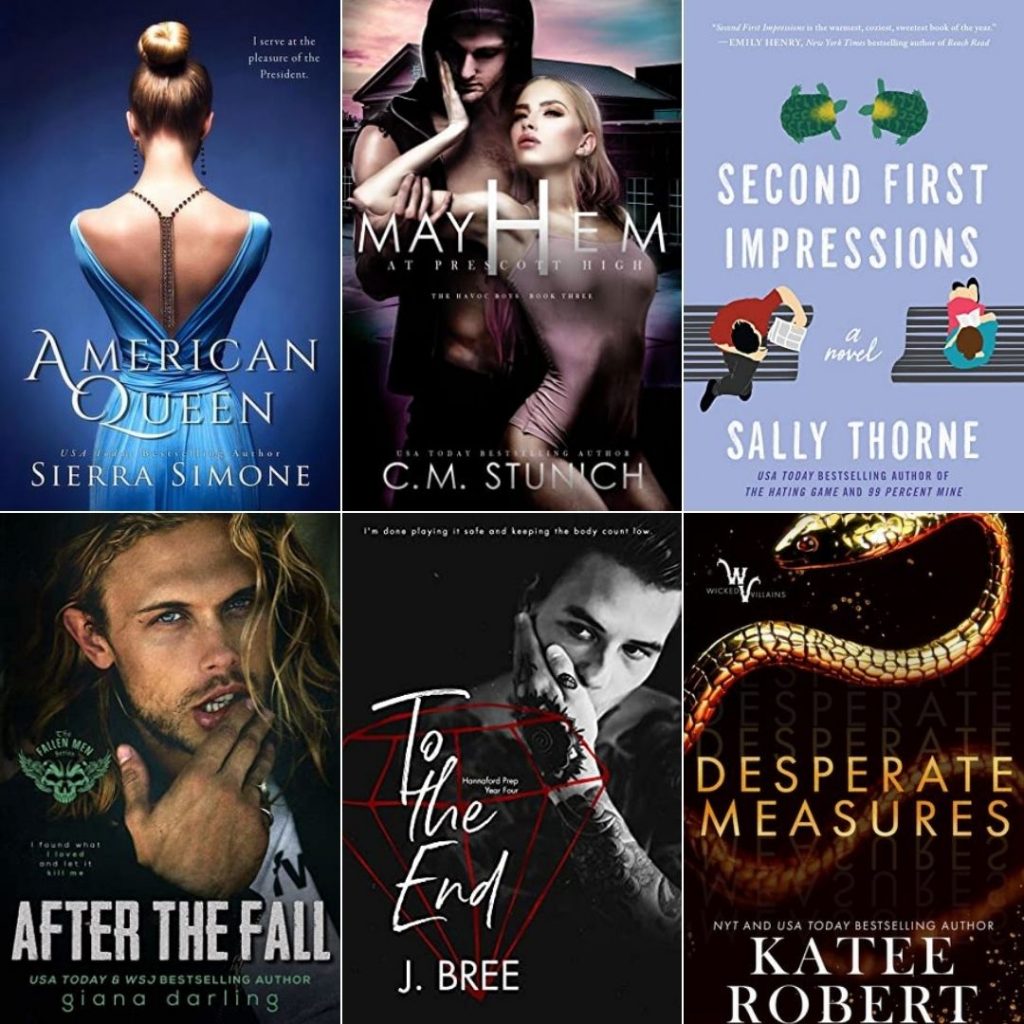 These are my hopeful reads. If I make it through the twelve books I have on my dedicated TBR, I hope to get through some or all of these. Once again, a few BookTok recommendations and then a couple that I've just been meaning to read.
American Queen (New Camelot #1) by Sierra Simone
Mayhem at Prescott High (Havoc #3) by C.M. Stunich
Second First Impressions by Sally Thorne
After the Fall (The Fallen Men #4) by Giana Darling
To the End (Hannaford Prep #4) by J. Bree
Desperate Measures (Wicked Villains #1) by Katee Robert
*links are Amazon affiliate links and I may get a small commission*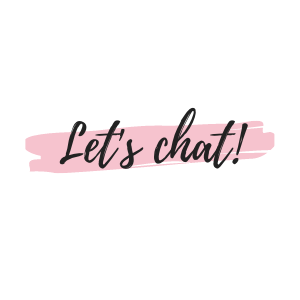 What are you reading in July?
Save this post for later!