The beginning of 2022 is flying by for me. February has somehow come and gone and I feel like I accomplished nothing.
in real life
I didn't leave my house a whole lot the past month. Missouri still has high cases of COVID so I pretty much work, workout, and hang out at my house. It's really not that bad for me since I love spending time on my own and it's been great for my reading but it makes for some pretty dull recaps.
in books

I'm almost completely caught up with the Immortals After Dark series. I've got Munro on my list to read in March and then I'll be done until the release of book 19. I won't even attempt to review this full series but I have reviewed some of them on my Goodreads and if you want to know more, feel free to ask! After 18 books though, I think you can imagine my thoughts on the series.
I am almost done with my re-read of the Harry Potter series. I've been listening to the audiobooks while I work most days and it's been a great distraction.
In Pursuit of Eliza Cynster by Stephanie Laurens – I was not a fan of this one but I've been trying to read more of the historical romances I've collected over the years. I normally love Stephanie Laurens' books but this one just was not a good representation of her talent.
Never Never Pt 1 by Colleen Hoover and Tarryn Fisher – I've been trying to read the rest of Colleen Hoover's work and this one seemed pretty unique. I still need to read part 2 and 3 of this serial novel but I was not very impressed with part 1.
Malum Pt 2 by Amo Jones – I've fully given up on this series after reading this one. BookTok raves about Amo Jones' books but I've read 5 books in this series and I can't see what all the fuss is about.
Captive by Brighton Walsh – This one has been on my TBR for years so I finally decided to pick it up. It was enjoyable enough but nothing special. I may or may not read the second book in the series. We'll see.

I'll be posting full reviews of these over the next month (a little longer for Something Wilder since it's not out until May). I've already posted my review of Defy the Night and I highly recommend checking it out.
*links are Amazon affiliate links and I may get a small commission*
in film
I started watching Justified this past month on Hulu. I'm just now starting season 3 and I've been pretty impressed with the series so far. Season 1 was phenomenal and while season 2 lost a little of the charm, it was still greatly enjoyable. The cast is perfect and the chemistry between Timothy Olyphant and Walton Goggins is unmatched. I have a feeling I'll finish the other 3 seasons in this series in March.
in music
New music from Florence + the Machine! Need I say more?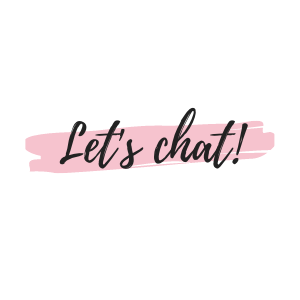 How was your February? Did you read anything you can't stop recommending? What have you been watching? Is there any new music that you've been listening to on repeat? Leave me all of your recommendations in the comments!
Save this post for later!